I want to learn how to…
beorg allows you to have individual files for each area of your life. Using the outliner you can have multiple projects in a file, with each project containing a hierarchy of tasks. It's common to have one or two top priority projects. This learning article shows you a way to get a quick view of what tasks remain in those projects.
The example file
Here is an example file and outline from a file dedicated to family tasks:
* Summer Holiday 2019
  * DONE Research destinations
  * DONE Book flights and hotel
  * IN-PROGRESS Make a list of great restaurants
  * TODO Shortlist trips
  * TODO Sort out insurance
  * TODO Pack bags
  * TODO Double check passports and tickets
* Clara starting school
  * TODO Sort out uniform
  * TODO Book settling in days
  * TODO Book time off work for her first days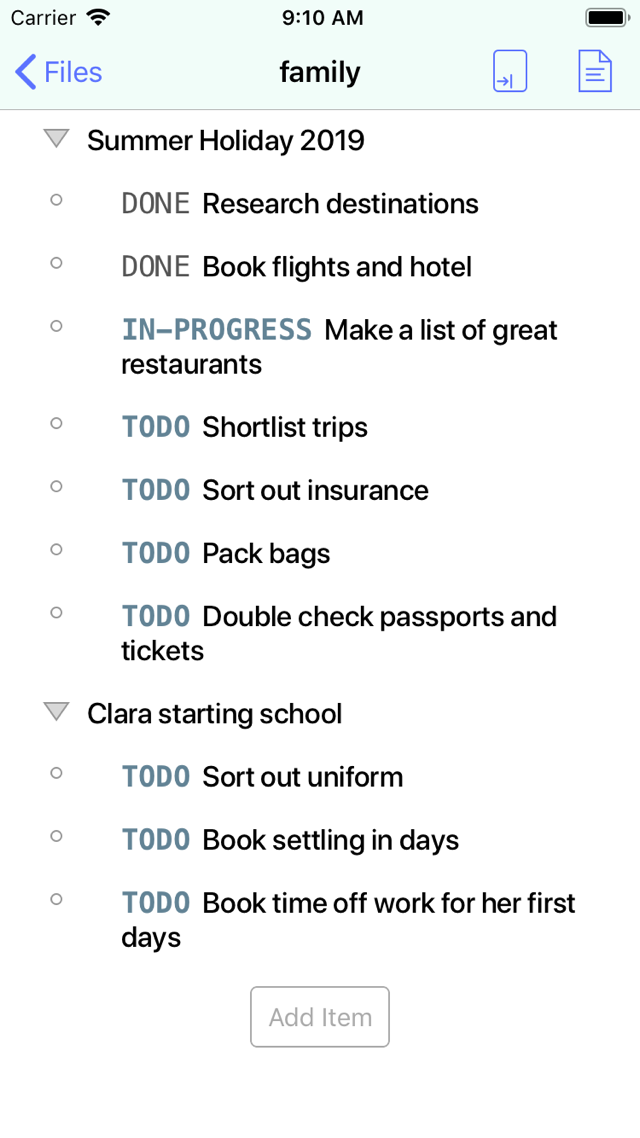 My goal…
The top priority at the moment is the summer holiday. It would be great to get quick access to just the tasks remaining for our vacation from the TODO tab.
Adding a tag
The first step is to tag the top level item "Summer Holiday 2019" so I can search for it. I'm going to give it the tag SummerHoliday2019.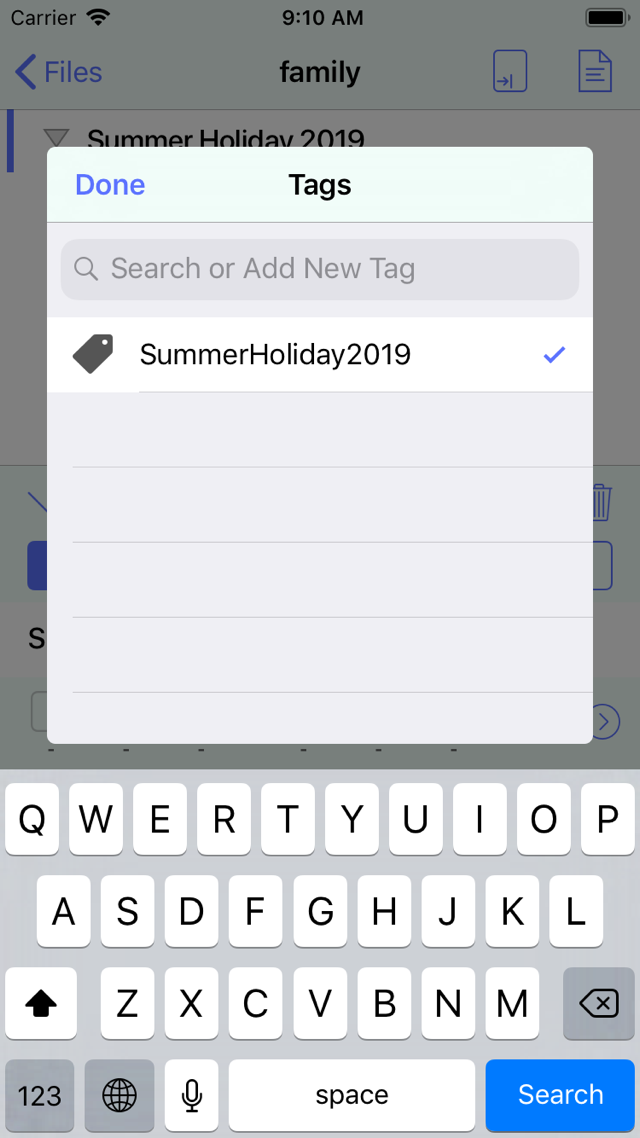 Creating the search
Next is to create a search to show all of the remaining tasks which have that tag. Tags in beorg are inherited - that means any subtasks automatically have their parents tags. In this example "Research destinations", "Book flights and hotel", etc all implicitly have the SummerHoliday2019 tag.
My search needs to find everything with the tag SummerHoliday2019 and has a state of TODO or IN-PROGRESS. Here is that search entered on the TODO tab:
t SummerHoliday2019 s TODO s IN-PROGRESS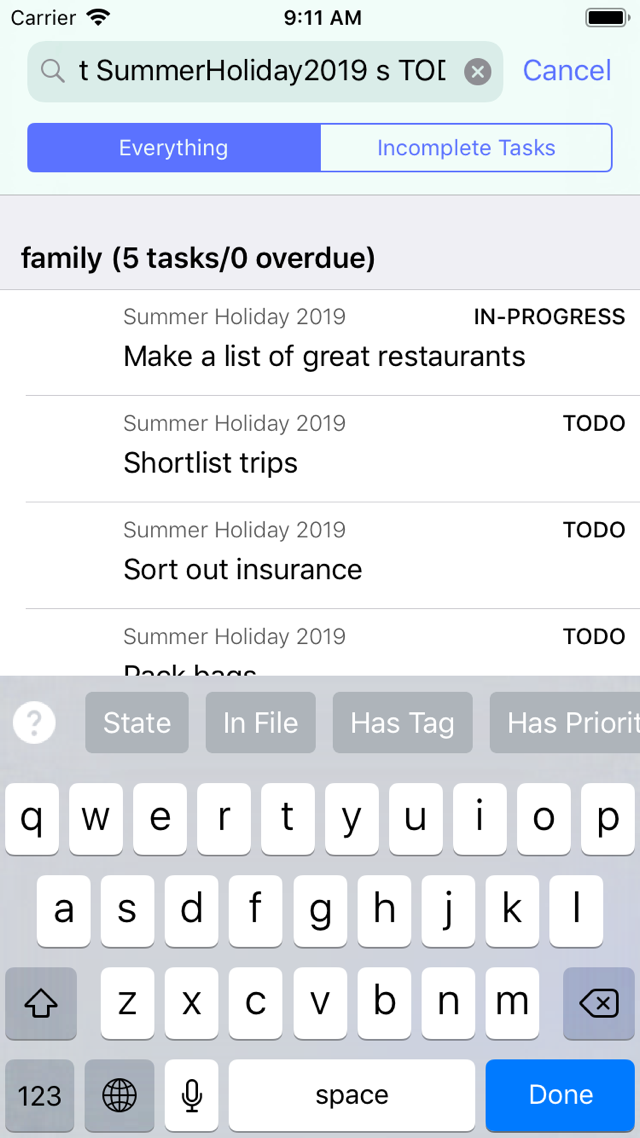 Use the buttons above the keyboard to help create your searches if you are not familiar with the syntax.
Once I've created the search I can add it as a saved search by tapping the bookmark icon in the search bar (this is shown when the keyboard has been dismissed):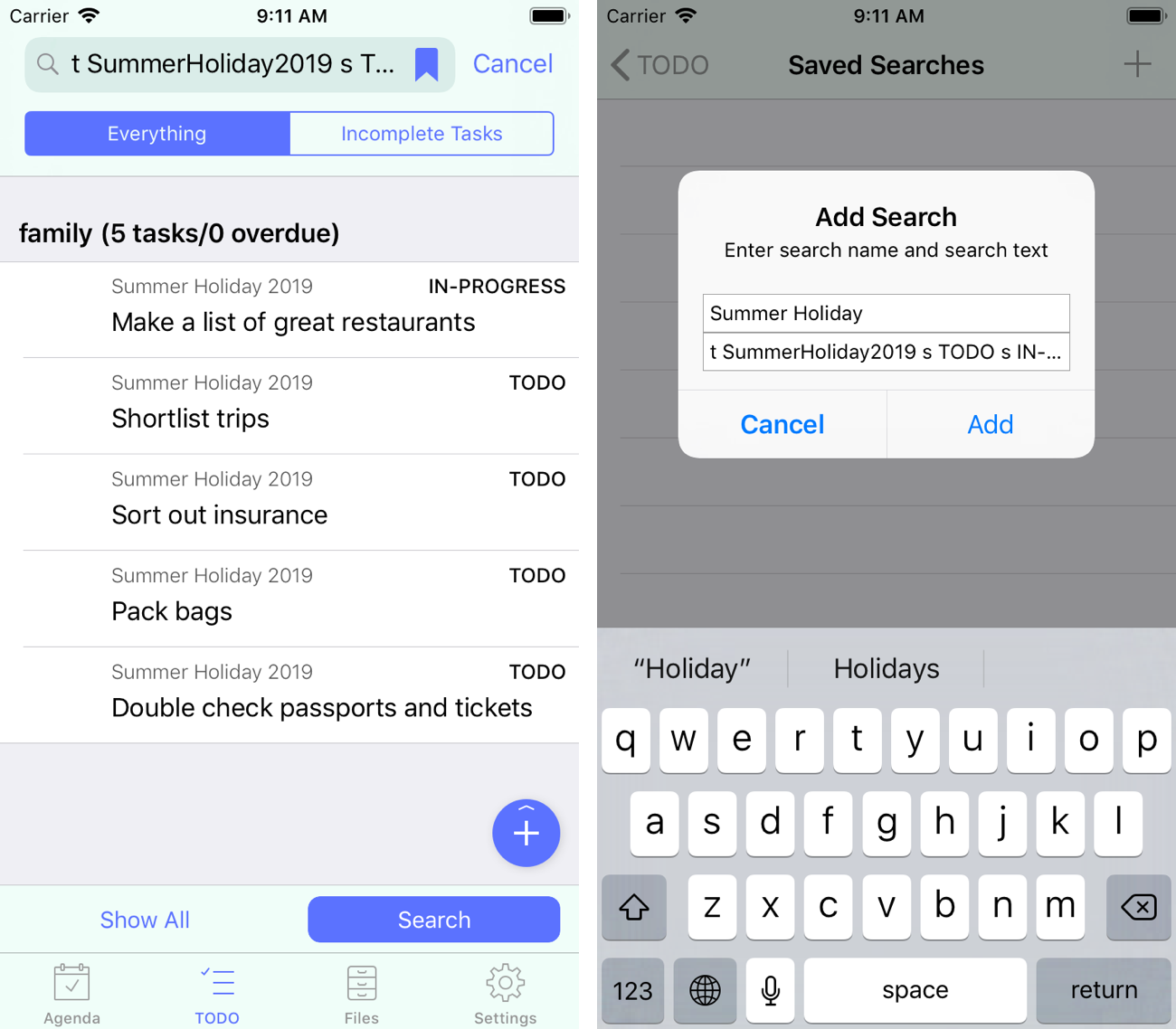 Saved searches are a beorg extension and can be added via an in-app purchase.
Quick access to my project
Accessing just my holiday tasks is now a tap away on the TODO tab.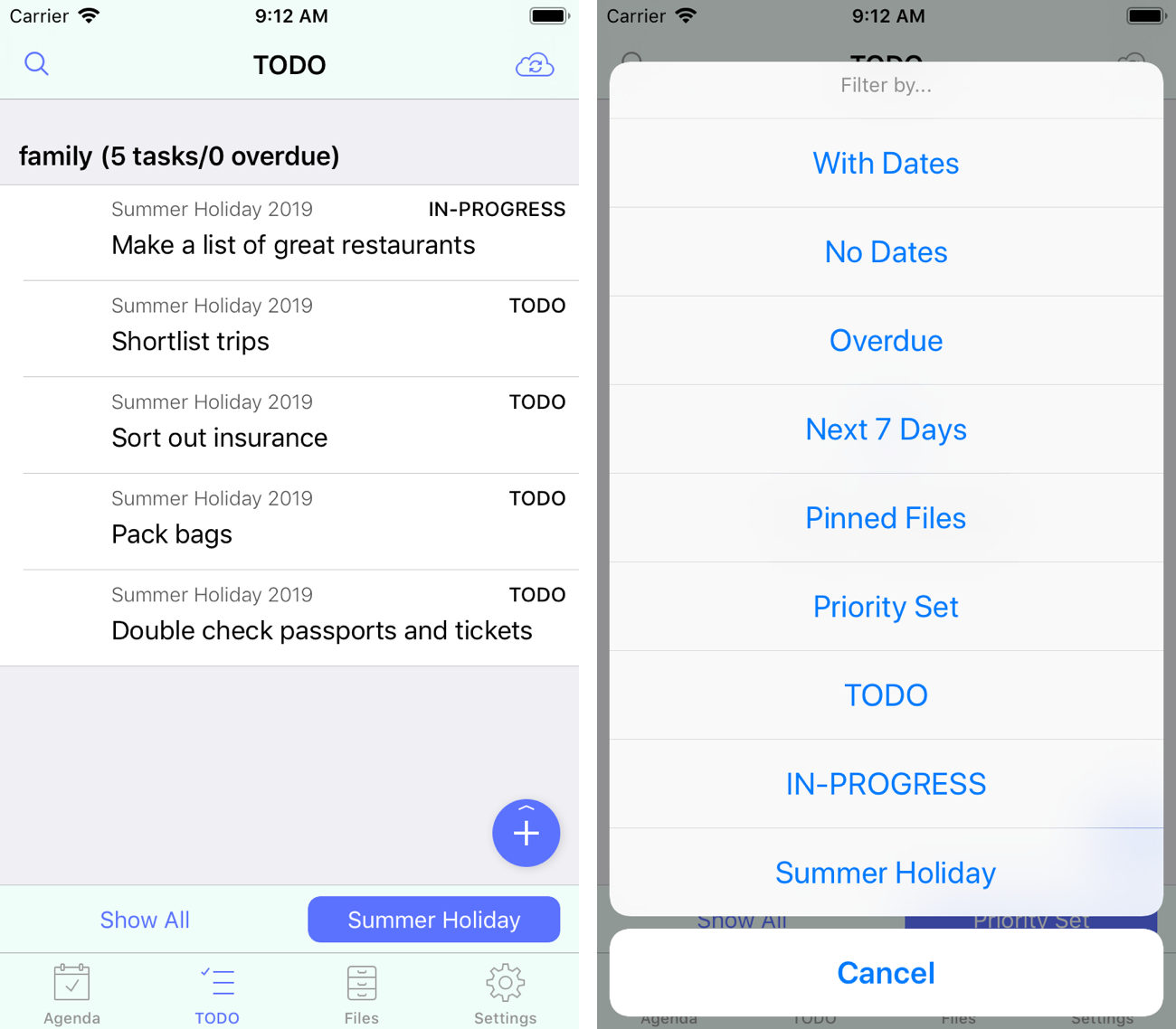 © 2023 Apps On The Move Limited.