TODO
From simple todo lists to deep outlines for your most complex projects. Go from TODO to DONE or use custom states to match your workflow.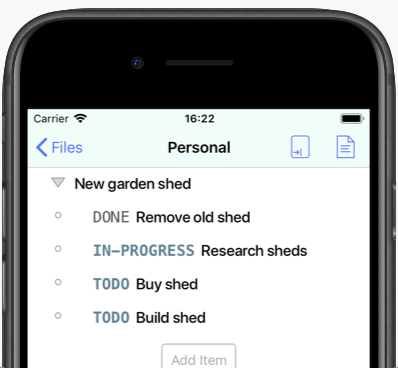 Capture
Capture ideas, notes and links. The outliner allows you to create and export documents with a simple syntax for rich formatting.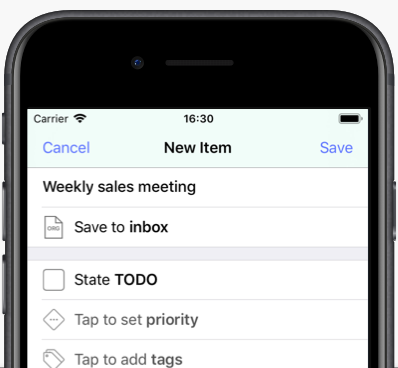 Agenda
See all your tasks, from across all your projects, summarised on a weekly agenda. Choose to see calendar events alongside beorg tasks.