Your tasks. Your projects. Your notes.
beorg is a powerful task management app that uses plain text files.
Sync with iCloud, Dropbox, WebDAV enabled services and more

Download beorg for free on iPhone and iPad. Get extensions with beorg Premium or for purchase separately. Try beorg Premium with a 7-day free trial.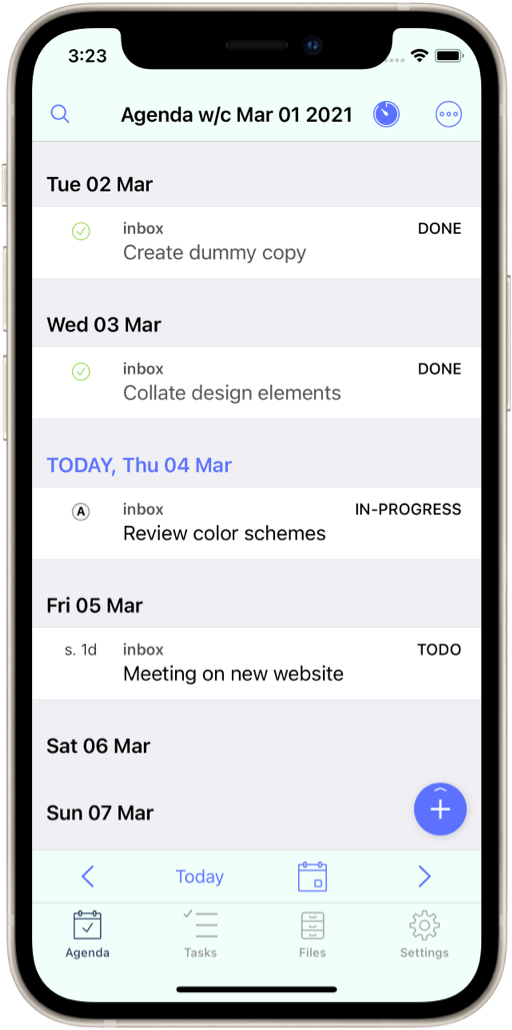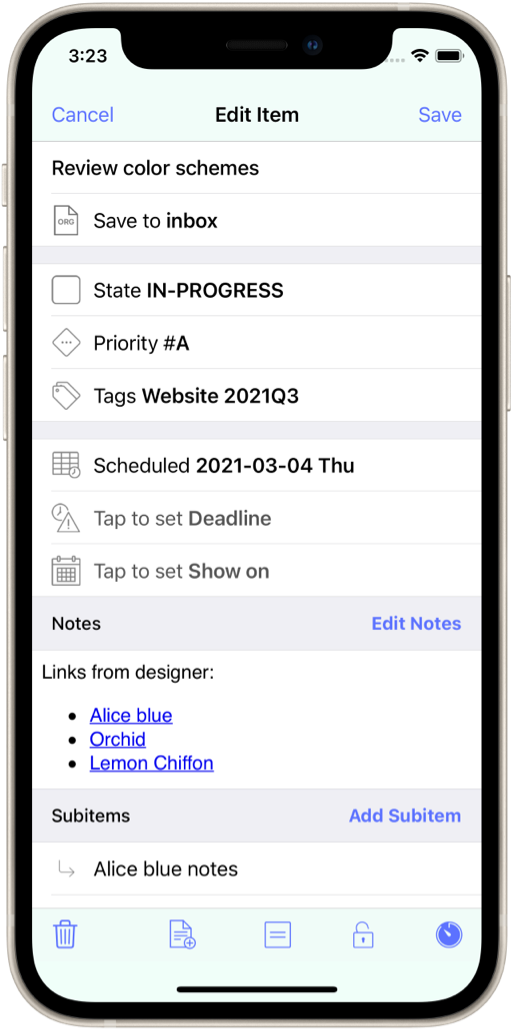 Your data. Your choice.

Sync with iCloud, Dropbox, WebDAV, Box or file provider apps.
Most apps don't give you a choice where your data is saved.
With beorg you retain control.
Plain text. All the way.

Future proof. View and edit beorg files in any text editor.
* TODO Download beorg for iOS
SCHEDULED: <2019-03-01 Fri>
https://beorgapp.com
Files saved in beorg use the amazing Org mode syntax. Compatible with other mobile apps and applications for macOS, Windows and Linux.
Download now for iPhone and iPad
Follow the latest beorg news on Twitter
© 2022 Apps On The Move Limited.