Identify the context of tasks in your agenda
The agenda and TODO lists give you lots of information about an item in a small amount of space.
In the screenshot below you can see that items tell you the file they come from and where in the file's outline the item is.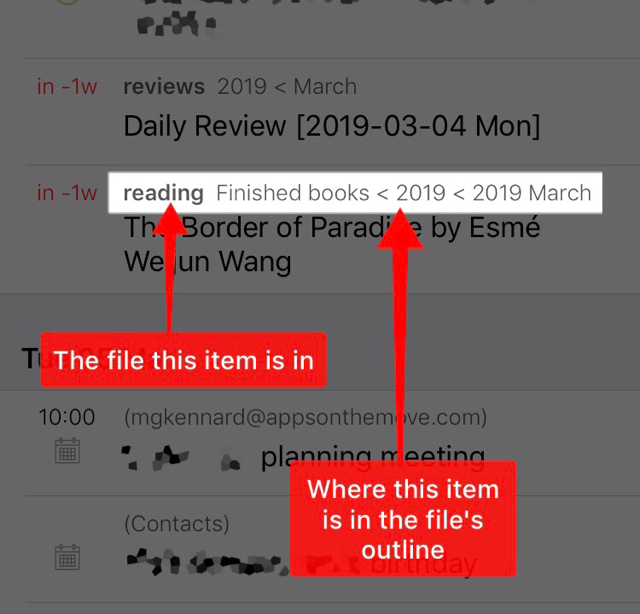 In the example above you can see that the item is in the file reading and the outline looks something like this:
Finished books

2019

2019 March

The Border of Paradise by Esme Wejun Wang
If you have lots of tasks in the same file it can be very useful to get a little more context to help differentiate them.
Download now for iPhone and iPad
Follow the latest beorg news on Twitter
© 2021 Apps On The Move Limited.